From Sedans
to Coach
Buses.
Expect the Best
By offering exceptional service with no detail unattended, we have been fortunate enough to have developed into the leading provider of ground transportation in the area.
Travel in Comfort
At PineCab we pride ourselves in delivering extensive services to fulfill all of your needs with first rate customer care. Our goal is to make your travels safe, effortless and on schedule.
I invite you to try our service and I personally guarantee
you will have a fully satisfied experience.
Pine Cab's Director
WHAT WE OFFER
See What We Can Do for You
WHY CHOOSE US
Proudly Serving the Jammu , Kashmir & Laddakh Area Since 2010
7 CORE VALUES
That make us the best transportation company in the area
FIRST-RATE CUSTOMER SERVICE
CLEAN AND WELL-MAINTAINED VEHICLES
INNOVATIVE USE OF TECHNOLOGY
PURSUIT OF CONTINUOUS IMPROVEMENT
SAFETY AS OUR HIGHEST PRIORITY
HIGHLY TRAINED PROFESSIONAL DRIVERS
7 CORE VALUES that make us the best transportation company in the area
FIRST-RATE CUSTOMER SERVICE
CLEAN AND WELL-MAINTAINED VEHICLES
INNOVATIVE USE OF TECHNOLOGY
PUNCTUALITY AND VERACITY
PURSUIT OF CONTINUOUS IMPROVEMENT
SAFETY AS OUR HIGHEST PRIORITY
HIGHLY TRAINED PROFESSIONAL DRIVERS
I couldn't be happier with the transport you did. It was great and your car was amazing. Thank you for your great service and I will continue to refer friends and family to you all.
Narsimha Rao
Great experience with this company. I have used many others in Kashmir but this was by far the best. You guys made our trip so easy. Great customer service, wonderful drivers and by far the best and most affordable transportation company I have used. Thank you soo much!
Nitin Patidar
I hired Pine Cab to pick me up at the airport with their Sedan. I had just got back from a long trip in Germany and was very tired. The driver was on time and extremely courteous and I had no problems at all. Great service!
Srinivas Reddy
This is the best service I have had so far. The driver was punctual and very helpful, he knew the city well. His skills helped avoid traffic jams. I will recommend Pine Cab to all my friends!
Manikant Gupta
COMMITMENT TO WORK
Reliable and Safe Transportation Services
Extensive Selection
With over 120 different vehicles we are sure to have a ride to fit your needs. We get you where you want to go, when you want to go and in the type of vehicle best suited to you.
YOUR NEXT TRAVEL WITH US?
Use our online tool to calculate
the total cost of your ride
KEY FEATURES
Make Your Trip Your Way With Us
Safety First
Experienced staff and professionally trained chauffeurs
Reasonable Rates
We can offer you the right vehicle at the right price to fit your budget
Largest Fleet
We offer an extensive fleet of vehicles including sedans, limousines and coach buses
Nationwide Service
We provide our transportation services nationwide
MEET OUR DRIVERS
Your Safety Is Our Top Priority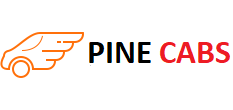 Driver
The reason why I like working for Pine Cab is because of how well they treat their clients.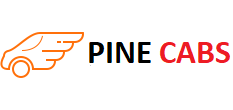 Driver
I've been working with Pine cab for 2 years because of his great customer service and the amenities they offer their clients.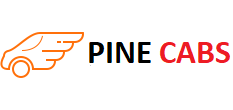 Driver
A wedding and special occasion driver because of his promptness and reliability. Driver with Pine Cabs for 5 years.
COMMITMENT TO WORK
Our Competences
PROFESSIONALISM
Our experienced staff and highly professional chauffeurs are committed to providing safe, reliable transportation, exceptional customer service, and consistent pricing. We provide in-house dispatchers who support our clients.
COMMITMENT
Our office is open twenty four hours a day, seven days a week. You name the occasion – we'll make the ride flawless. Whether you require a chauffeured vehicle for business or pleasure, close to home or in a new city we are always there.